Vision, Design, Remodeling
Latest Tools & Techniques
Upgrade Your Piping System with Professional Repiping Services in Acworth
Are you looking to update the piping system in your home or office in Acworth? Perhaps you have noticed low water pressure, discolored water, or leaks in your current system. At ViSign Remodeling, we are here to help. Our repiping services can provide you with a modern and efficient piping system that meets your needs.
Repiping is a significant investment, but it can offer numerous benefits to your home or office. By upgrading your piping system, you can enjoy improved water pressure and flow, better water quality, and increased energy efficiency. Additionally, you can avoid the costly repairs and maintenance associated with older plumbing systems.
At ViSign Remodeling, we understand that repiping can be a daunting task, which is why our team of experienced professionals will work with you every step of the way to ensure that you are comfortable with the process. We will start by evaluating your current piping system and recommending the best course of action to replace your old, outdated pipes. Our team uses only high-quality materials and modern techniques to ensure that your new piping system will last for years to come.
One of the most significant benefits of repiping is improved water pressure and flow. If you've noticed a decrease in water pressure or flow, it could be a sign of underlying problems in your piping system. Old pipes can become corroded or clogged with mineral deposits, leading to reduced water pressure and flow. With ViSign Remodeling's repiping services, we can install new pipes that provide consistent water pressure and flow.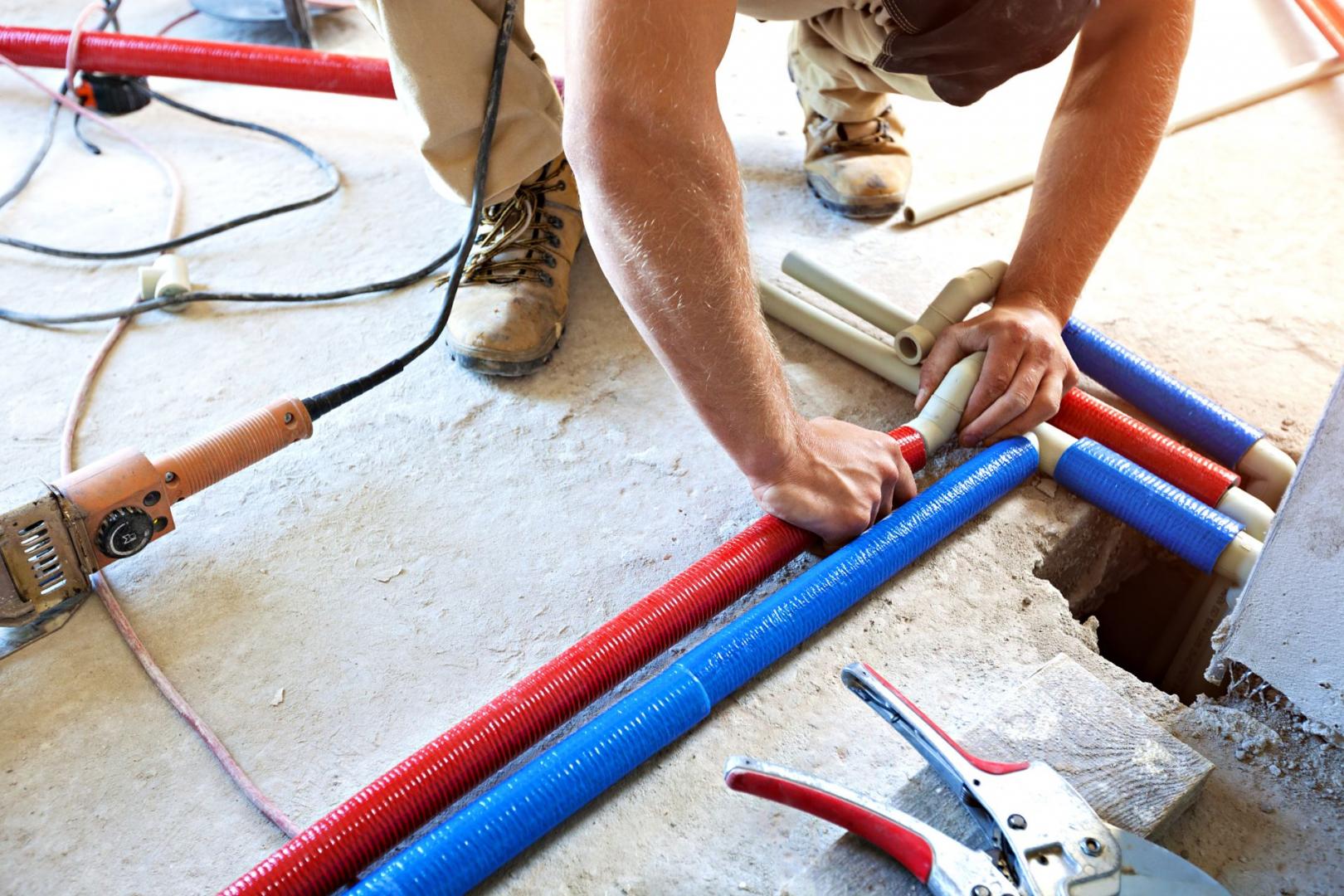 Let Our Specialists Help You
"We've made a really big research, in order to find a trustworthy renovation company, which will be able to deliver quality work with professionalism and affordability. We finally found ViSign Remodeling and we are happy that we choose them for our project. Everything was done in a timely manner and the contractor who came for the free survey come up with the best use of space for our kitchen. He listened to our ideas and bring all of them to life. Our dreamed kitchen came true – beautiful and functional. Highly recommend them!"
★★★★★
Sheryl and Billie Holmes from Atlanta, GA
"I used ViSign Remodeling to install our kitchen cabinets. They came, measured, and designed the whole project. The estimate was well-detailed and laid-out. I knew exactly how much I was being charged and how much everything costs. The guy who came put in a great effort to find the most cost-effective solution without sacrificing quality or style! Everyone during the kitchen cabinet installation was super helpful. I had tons of questions and the team was able to answer all. I'm over the moon in love with my new kitchen set up!"
★★★★
Mary Stafford from Smyrna, GA
"I had a wonderful experience with this company and I'm very pleased with my new shower door installation. The customer care was awesome! The guy over the phone explained to me exactly how to take the measures and gave me an estimate. When the contractor came to check at the shower, his quote absolutely matched the one over the phone! There were no hidden fees or taxes – you're paying only for the labor and the materials. The shower door was installed very quickly – in about an hour or so. The specialist who came made sure that I liked the door placement before he began drilling. The whole project was superb easy – never had such a good experience with a remodeling contractor!"
★★★★
Robert Shaw from Sandy Springs, GA
"This renovation company is simply amazing! The team did a fascinating job this spring finishing our basement. The contractor who booked for the free survey was very knowledgeable and friendly. He was able to accommodate our busy schedule – he came late in the evening for the quote and answered our questions. He went over the different options with us for our basement. Long story short: Everyone at ViSign Remodeling was superb helpful – they spent a lot of time, explaining the pros and cons of the different materials and design options. There were no unexpected costs and they completed the basement finishing for the scheduled time. It was a pleasure to deal with such an honest and professional company!"
★★★★★
George and Ashley from Dunwoody, GA

"Dealing with ViSign Remodeling was the most wonderful experience – good eye for space and great attention to details! I wish I had done the closet remodeling a years ago! The transformation was life changing – I had a lot more space for all my shoes and clothes. Thank you so much for making the whole installation and designing process so smooth, easy and quick!"
★★★★★
Kelly Hubbard from Decatur, GA
"I had our home completely painted by ViSign Remodeling! The company stays in constant communication with you – from the very first moment you contact them to the final, making sure you are fully satisfied with the job. They kept their worksites clean and were extremely detail-oriented – all the lines between the walls and ceilings were perfect. At first, we even thought to get ViSign Remodeling to install and crown molding as well, but there was no need since the painting was done so wonderful – our home looks like a model house now! The company absolutely exceeded our expectations!"
★★★★
Roy Barkley from Marietta, GA
In addition to improved water pressure and flow, repiping can also provide better water quality. Older pipes can leach lead or other contaminants into your water supply, which can be harmful to your health. By replacing old pipes with modern materials, we can ensure that your water is clean and safe to use.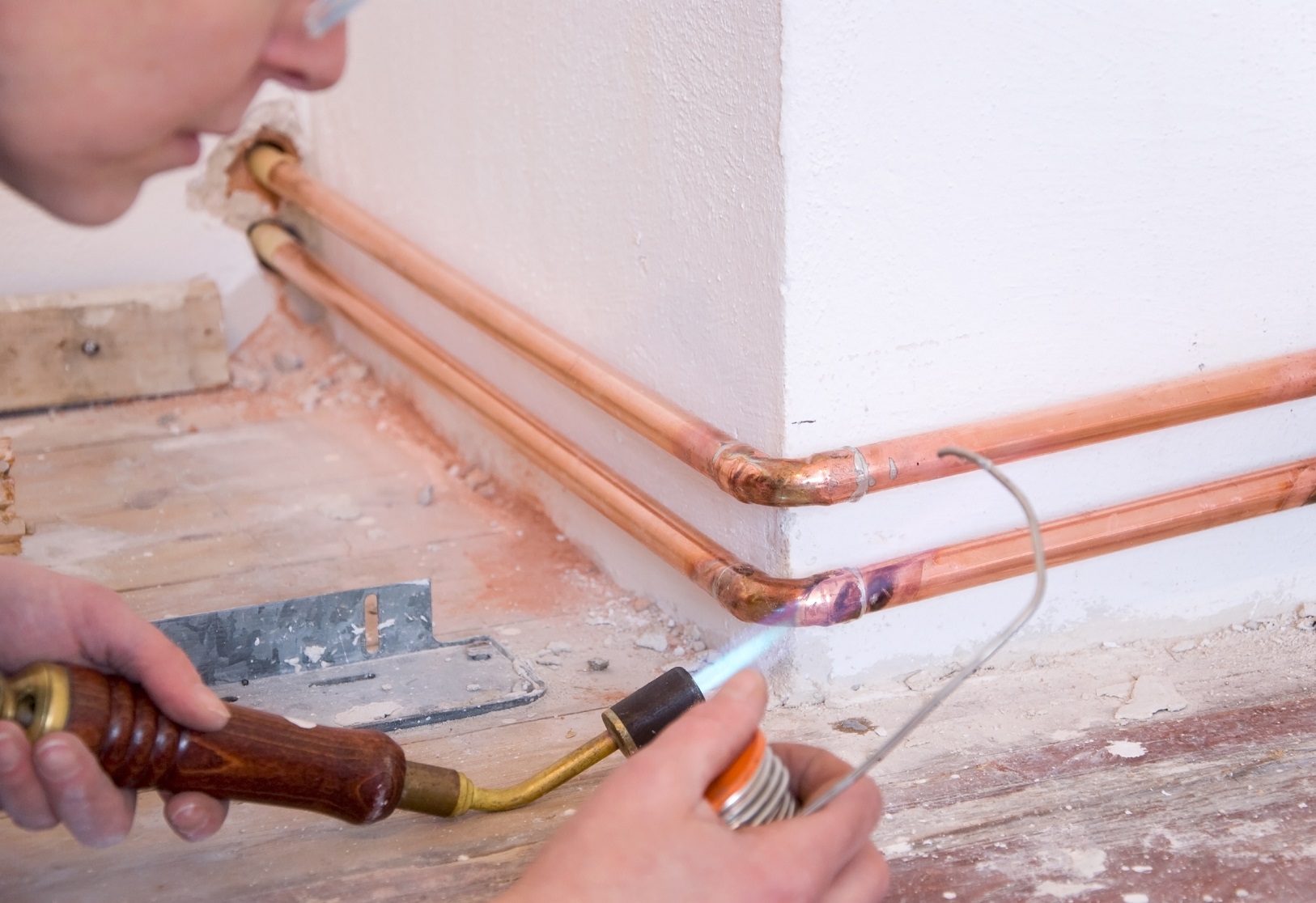 At ViSign Remodeling, we understand the importance of having a functioning piping system in your home or office. That's why we strive to provide quick and efficient service, minimizing any disruptions to your daily routine. Our team will work diligently to complete the project on time and within your budget.
Don't wait until your old piping system fails. Contact ViSign Remodeling today at (470) 795-2235 to learn more about our repiping services in Acworth and schedule your consultation. Let us help you upgrade your home or office's piping system for a more reliable and efficient plumbing experience.